What Is Neuromuscular Dentistry (NMD)?
It's no fun when you're missing teeth. You may not feel comfortable eating or speaking. You might even avoid smiling in public. Fortunately, dental implants can help. Implants can replace a single tooth, several teeth, or all the teeth in your mouth. Best of all, they look and feel like natural teeth. Dr. Ernest Mantini and his dental team will apply neuromuscular dentistry principles to build your bite.
The manner your upper and lower teeth come together, also called occlusion or your bite, is part of a system of teeth, joints, and muscles. If your teeth don't fit together correctly, also called misaligned bite, the muscles and joints accommodate and may cause issues.
A misaligned bite often leads to overworked muscles when they should be relaxed. Overworked muscles can lead to numerous painful conditions. Neuromuscular dentistry looks at the entire system that controls the positioning and function of your jaw. The neuromuscular dentist seeks to establish a new position based on a harmonious relationship of the three main factors affecting your bite – the teeth, muscles, and jaw joints. The new jaw position is called the neuromuscular or physiologic bite.
How is NMD Performed?
Dr. Ernest Mantini may consider various types of dental treatment to improve your smile, correct a misaligned bite, or relieve discomfort. To provide the patient with an optimal bite that gives you a beautiful smile and healthy muscles and joints, we will evaluate the complex relationship between your teeth, muscles, and jaw joints. Dr. Mantini will then apply neuromuscular principles to build your bite.
NMD starts by relaxing the muscles around the jaw using a TENS device (Myomonitor). The Myomonitor is a battery-operated electrical muscle stimulator that delivers a mild electrical stimulus to the facial or jaw area muscles, and possibly the neck and shoulder area, to "exercise" these muscles and cause them to relax.
Your NM dentist may also perform tests using computerized technology that provide very detailed information about the status of your muscles and joints. These tests give your dentist a clue of what is happening with your muscles and joints.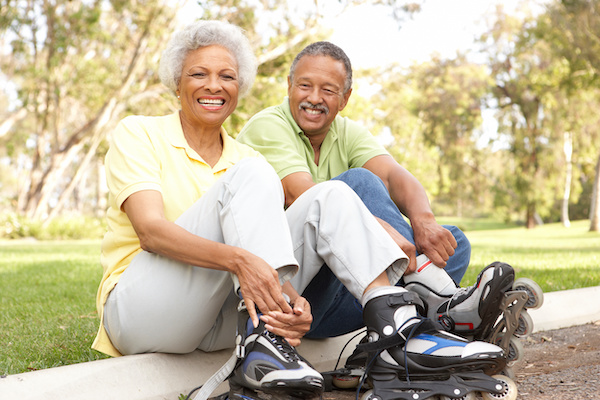 Computerized Mandibular Scanning or Jaw Tracking allows the NM dentist to measure and study the jaw opening and closing pattern through its full range of motion. In addition, Electromyography (EMG) tests provide information on the activity of key muscles that control the jaw during various functions and rest.
Sonography is an alternative option that allows the dentist to assess the status of the articular disk and the jaw joint function. This information is then used in Dr. Mantini's diagnosis to determine your jaw's precise point to your upper teeth. Finally, Dr. Mantini uses this additional objective information to determine if your bite should be left or adjusted to a more optimal occlusion.
Once Dr. Mantini has determined your new bite, he will give you a plastic appliance called an orthotic to maintain the position of your new bite. You can wear this orthotic as an interim step or a more permanent treatment.
Are you a candidate for NMD?
There are always options for you the choose from when deciding on dental treatment. After an initial evaluation, Dr. Mantini will discuss these options with you. However, if you consider a significant dental procedure such as mouth reconstruction, orthodontics, dentures, or if you suffer from TMJ/TMD symptoms, establishing a precise occlusion becomes extremely important.
Ernest J. Mantini, DMD & Rocco M. Mantini, DMD
Davidsville Dental Office:
316 N Main St
Davidsville, PA 15928
Phone: (814) 479-4525
Johnstown Dental Office:
571 Cypress Ave
Johnstown, PA 15902
Phone: (814) 536-4804
Colgate® Optic White® Teeth Whitening
Appointment Request
"*" indicates required fields
Choosing the proper neuromuscular diagnostic techniques can positively impact your treatment outcomes. In addition, neuromuscular studies give insight into what is going on behind just the appearance of your smile and address issues that affect your overall health and well-being.
Is NMD for you?
Dr. Mantini can answer your questions and provide you with additional information to give you a more detailed understanding of Neuromuscular Dentistry and your treatment options.
Contact Ernest J. Mantini, DMD & Rocco M. Mantini, DMD Today!
Contact Ernest J. Mantini, DMD & Rocco M. Mantini, DMD today at (814) 479-4525 (Davidsville) or (814) 536-4804 (Johnstown) to schedule a personalized dental consult to discuss the best course of treatment. We treat neuromuscular dentistry patients from Davidsville, Johnstown, Somerset, Portage, Ebensburg, PA and many surrounding areas throughout Pennsylvania.