Habits That Affect The TMJ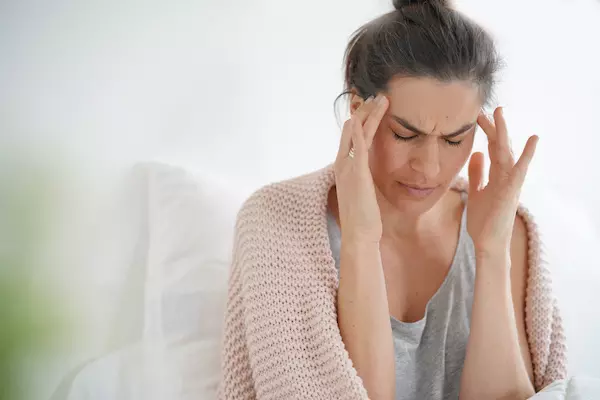 Your daily habits can worsen some existing dental problems, and bad habits can also exacerbate certain medical conditions, including TMJ/TMD (temporomandibular joint disorders).
If you're suffering from ear and jaw pain or if both sides of your jaw ache constantly, you may have TMJ. Additionally, if you experience sudden jaw pain or a swollen jaw, call our advanced-trained TMJ dentist in Johnstown or Davidsville, Dr. Ernest Mantini for a TMJ evaluation.
There's no reason to suffer with TMJ any longer. Dr. Mantini will thoroughly evaluate your mouth, face, and jaw, get a comprehensive medical and dental history, and ask several questions about your daily habits. TMJ is treatable, and Dr. Ernest Mantini provides patients in Johnstown, Davidsville, and the surrounding areas relief rather quickly once correctly diagnosing TMJ symptoms and creating a custom treatment plan for them.
Habits that Increase TMJ Signs & Symptoms
Regardless of the cause of your TMJ problem, there are some harmful things you may be doing to make your TMD worse without even realizing it. Here is a list of the everyday habits that make TMJ worse:
Chewing gum and hard foods (hard candy, apples, crunchy chips, beef jerky)
Eating foods that require much chewing (doughy bread, chips, pretzels, steak, and other meats)
Taking big bites that require unnecessarily excessive chewing
Poor posture—because TMJ is related to the neck, shoulders, arms, and back, it's crucial to maintain good posture because sitting poorly and slouching can exacerbate your already-painful TMJ symptoms
Clenching your teeth when stressed or angry
Grinding your teeth in your sleep—you may not even realize you do this, but your partner probably hears you grinding your teeth at night
Stress—you may not even realize how tense your body becomes when under pressure. The constant muscle tension that stress causes can wreak havoc on your jaw joints
Sleeping flat on your stomach causes your spine to be in poor alignment, which, in turn, affects your jaw. When the jaw is not aligned correctly in a resting position, the result is TMJ and its nasty symptoms.
TMJ Symptoms Experienced By Johnstown Patients
TMJ is often difficult to diagnose because of multiple symptoms that seem unrelated. If you have TMJ, you may experience the following:
Ringing in the ears
Ear and jaw pain on one side only
Sudden jaw pain on one side only
Swollen jaw
Ear fullness
Neck pain
Numbness/tingling in the fingers
Stiff neck or shoulders
Clicking/popping noises in the jaw area
Dizziness
Malocclusion (misaligned bite)
Custom TMJ Treatment Plans
There are various ways to treat TMJ; every patient's treatment plan will differ based on their unique situation and goals. Some of the most successful treatments for TMJ are using a TENS unit (transcutaneous electric nerve stimulation) and bite splints, also known as oral appliances. Surgery is rarely a treatment option, so if you are hesitant to have any invasive procedure done, please know that more conservative TMJ treatments have proven hugely successful at our Davidsville and Johnstown dental practices.
Schedule A TMJ Evaluation Today!
Our highly skilled TMJ dentist, Ernest Mantini, DMD treats patients from Davidsville, Johnstown, and the surrounding areas to improve their quality of life with TMJ treatment. Call our dental team at 814-479-4525 to schedule a TMJ evaluation to begin your TMJ treatment journey today.